SAFELY: On-Time, On-Budget, On-Quality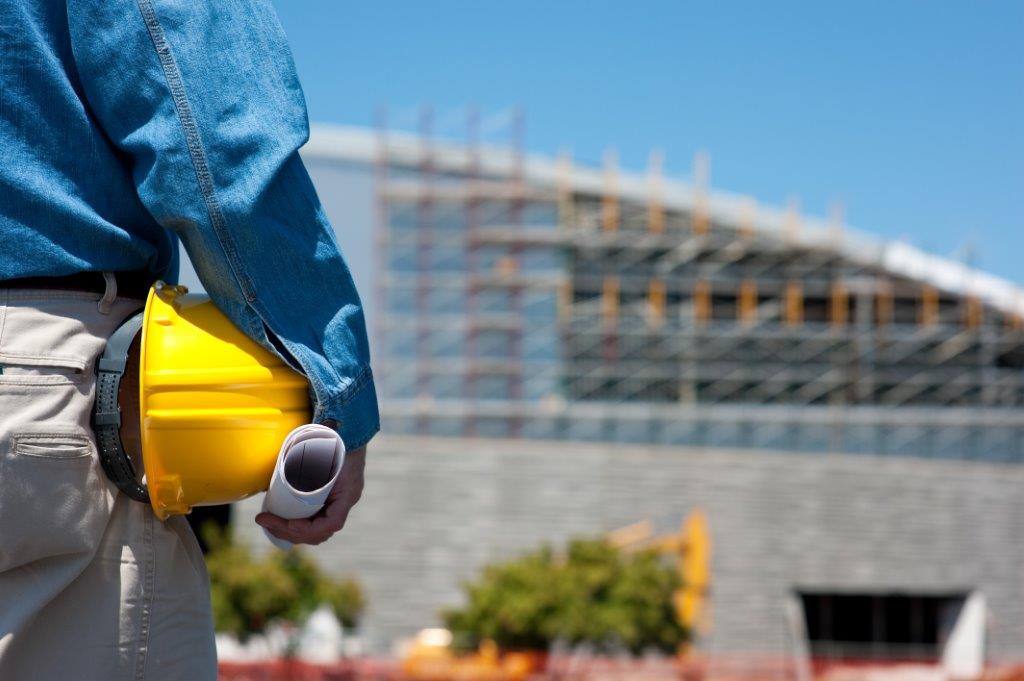 HurtVet versus its Competitors
Everyone in our industry claims to have customer service, good equipment, qualified technicians and fair pricing. The fact is that any company answering an RFP probably says those things. There are only two or three things that constitute the difference between a Good and GREAT in our business. The key critical success factors are Time, Money, and Risk, which comprise our 10% advantage and will result in a 100% difference for you.
In the real world, we see competitors who:
• Respond to Emergency calls 1-3 weeks after a customer calls for help.
• Bid low rates to win work, then use rates that 20-50% higher for change orders.
• Bid on 'inspection' contracts while knowing full well they are not factory authorized to perform 'repair' work.
• Use low-grade fire and security equipment to win Low Price Technically Acceptable awards, peddling short lived junk that marginally meets specs.
• Claim to have a Quality Program but frequently return for Re-Work, then try to charge the customer for their poor workmanship.
HurtVet WOW Factors
1) No Change Orders- In the last 8 years, HurtVet has not requested a single change order. All additional work and increased funding have been initiated by happy customers.
2) HurtVet project managers and technicians receive bonus incentives for Safety and being On-Time, On Budget, On-Quality. Bonuses are never given for change orders.
3) Some people believe SDVOSB companies offer higher prices and lesser performance, but this is tolerated because the country feels sorry for us. HurtVet has been SDVOSB certified for years, but won its first 12 contracts without its service disabled status playing a factor. We beat small companies and mega-corporations in head to head competition, based on our superior performance.
4) HurtVet is not a 'mailbox money' or 'pass-through' company. We actively manage and supply labor for projects. The depth of our experience and active involvement equate to lower risk and better quality for our federal customers.
---
Mason Barrett - President of HurtVet Subcontracting
Mason's career spans the public and private sector, where he has honed several skills he now brings to the HurtVet team. Mason earned a Bachelor of Arts, cum laude, in Political Science from Duke University. He also holds an MBA, with Distinction, from Harvard Business School.
After graduating from Duke, Mason attended Officer Candidate School to commission as an Ensign in the U.S. Navy. He received the OCS Honor Graduate award, ranking #1 in his graduating class of roughly 90 naval officers. After earning his commission, Mason attended Basic Underwater Demolition / SEAL training, where he led a small team of enlisted sailors and held administrative accountability for several hundred students during the selection phase of the US military's most rigorous training pipeline. Mason was injured and separated from active duty during this high-risk, high-attrition training program.
After his Navy time, Mason worked for preeminent global management consulting firm McKinsey and Company. There he developed expertise in a broad array of industries and functions, specializing in Project Management, Lean Operations, and Post-Merger Integration. His clients included defense prime contractors, government agencies, healthcare companies, light industrial manufacturers, and more.
Mason was then hired as the Director of Product Development for international action sports and entertainment company iFly Indoor Skydiving. There, he stood up and led a Product team responsible for the company's suite of physical products, digital products, and services. For iFLY's largest product launch, Mason managed a nearly $1M CAPEX, supervised training of several hundred field personnel, and led multiple content creation projects.
For the past several years, Mason has given back to the veteran community by serving as a volunteer admissions advisor and career coach for fellow veterans through Service to School, a 501(c)(3) providing mentorship, tools, and guidance to vets pursuing higher education.
In 2021, Mason founded 360 Bridge, LLC with the sole intent of acquiring a veteran-owned small- or medium-sized business. After extensive research of over 8,000 companies, Mason acquired HurtVet Subcontracting – a service-disabled veteran-owned small business (SDVOSB) focused on providing fire, life safety, and security services for the federal government and military.
Dan Vandergriff - Chief Operating Officer
Dan is responsible for the onboarding and execution of all project work performed by HurtVet including both passive and active fire protection system inspections testing and maintenance, fire protection engineering, security services, and other various work. As such, Mr. Vandergriff establishes standards of protection for completion of this work. He oversees fire protection and life safety services related to fire and building codes, national fire protection standards, and related issues. He further oversees and analyzes plans for conformance to standard practice, codes, and specifications related to fire protection and also advises and assists customers for the purposes of safeguarding life and property against fire, explosion, and related hazards
Dan is an industry recognized fire protection expert who has served on multiple NFPA committees and possesses more than 28 years of fire protection experience and leadership. His experience encompasses multiple aspects of fire and life safety including manual suppression, technical rescue, code interpretation and enforcement as well as 15 years in the architecture and engineering industry.
Dan's specialty areas include Fire Sprinkler System Design, Fire Hazards Analysis, Hydraulic Calculation & Analysis, Fire Protection Plan Review, Fire Protection Specification, Fire Protection System Inspection and Testing, Fire Protection System Analysis and Investigation, Fire Protection Code Compliance, as well as Fire Stopping reviews and engineering judgments (EJ's), equivalent methods for code compliance and application review for situations not addressed by UL assemblies. Additionally, he has performed complete evaluations and commissioning for high rise buildings, multiple occupancy types as well as full scale statement of conditions assessments in preparation for The Joint Commission/CMS inspections
Heather Wichmann - Controller
Heather Wichmann, CPA, has extensive experience in management and supervision of government contracts at both the project and corporate levels. She is well versed in multiple contract types including Service, Maintenance, and Construction contracts. Her knowledge encompasses all aspects of government contracting including, but not limited to, proposal preparation, contract submittals, change orders, subcontract creation and implementation, subcontractor scheduling, project accounting, and the ability to manage multiple projects.
Heather has been in charge of all of HurtVet's accounting, contract administration, regulatory compliance, and human resources matters, since the company's inception! She is proud to be HurtVet's longest-tenured team member.
Prior to HurtVet, Heather had a highly successful career for several decades as a Staff Accountant, Public Accountant, and Accounting Manager at various firms and companies. Heather maintains actively licensed status as a Certified Public Accountant, ensuring HurtVet's finances and in turn government funds are handled by someone who has met rigorous education, work, and examination requirements.
. . .
. . .
Stephanie Mills - Proposal Manager
Stephanie Mills, MBA, has spent her entire professional career in government contracting and currently leads Sales and Business Development efforts for HurtVet. She has extensive knowledge of strategic federal bid activity, preparing estimates, and creating & maintaining client and vendor relationships. She is well versed in multiple contract types including Service, Maintenance, and Construction contracts. Her knowledge encompasses many aspects of Government contracting including, but not limited to, proposal preparation, contract submittals, teaming agreements, change orders, FAR / VAAR / CFR / DFARS compliance, project accounting, quality control management, and the ability to manage multiple concurrent projects.
Since joining the company in 2020, Stephanie has made a huge impact on HurtVet's proposal and business development efforts. Prior to HurtVet, Stephanie held successful roles at an SDVOSB and HUBZone general construction company focused on government contracts. If your company would like to work with Team HurtVet in service of the U.S. Government, she's the one to get to know.