SAFELY: On-Time, On-Budget, On-Quality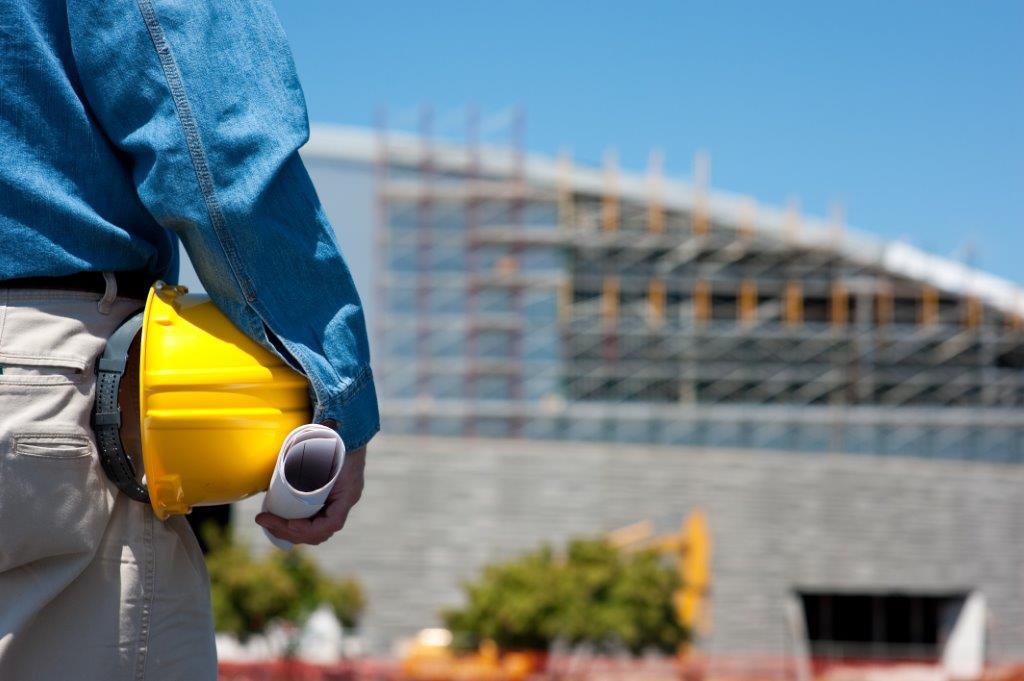 HurtVet versus its Competitors
Everyone in our industry claims to have customer service, good equipment, qualified technicians and fair pricing. The fact is that any company answering an RFP probably says those things. There are only two or three things that constitute the difference between a Good and GREAT in our business. The key critical success factors are Time, Money, and Risk, which comprise our 10% advantage and will result in a 100% difference for you.
In the real world, we see competitors who:
• Respond to Emergency calls 1-3 weeks after a customer calls for help.
• Bid low rates to win work, then use rates that 20-50% higher for change orders.
• Bid on 'inspection' contracts while knowing full well they are not factory authorized to perform 'repair' work.
• Use low-grade fire and security equipment to win Low Price Technically Acceptable awards, peddling short lived junk that marginally meets specs.
• Claim to have a Quality Program but frequently return for Re-Work, then try to charge the customer for their poor workmanship.
HurtVet WOW Factors
1) No Change Orders- In the last 8 years, HurtVet has not requested a single change order. All additional work and increased funding have been initiated by happy customers.
2) HurtVet project managers and technicians receive bonus incentives for Safety and being On-Time, On Budget, On-Quality. Bonuses are never given for change orders.
3) Some people believe SDVOSB companies offer higher prices and lesser performance, but this is tolerated because the country feels sorry for us. HurtVet has been SDVOSB certified for years, but won its first 12 contracts without its service disabled status playing a factor. We beat small companies and mega-corporations in head to head competition, based on our superior performance.
4) HurtVet is not a 'mailbox money' or 'pass-through' company. We actively manage and supply labor for projects. The depth of our experience and active involvement equate to lower risk and better quality for our federal customers.
---
Keith B. Wichmann - Owner of HurtVet Subcontracting
Upon graduating high school in the top 5% of his class and captain of the varsity soccer team, Keith received a congressional appointment to the Naval Academy. Mr. Wichmann graduated from Annapolis in 1989 with a degree in aerospace engineering and was selected for Navy flight training. After receiving his wings he was assigned to an Anti-Submarine Patrol Squadron. In his capacity as a Patrol Plane Commander Keith led teams conducting high stakes, time critical missions in both domestic and international locations. Keith's other Navy experience includes training and security department manager positions as well as overseeing 240 employees and three government contracts with an annual budget over 13 million dollars. In his final tour of duty as a flight instructor, Mr. Wichmann's charismatic leadership-style set him apart from 57 other instructors and led him to being selected as the top instructor by his students, peers and superiors.
While on active duty, Keith started Planned Departures Incorporated, a military relocation company that was later renamed GreatRealEstateAgents.com. This real estate advisory service was in business for more than 12 years and successfully assisted customers nationwide. Mr. Wichmann specialized in waterfront property and creative financing strategies.
In 1999, Keith Wichmann accepted a pilot position with Airborne Express, where he flew DC-9 jet aircraft. The airline selected him to be a flight crew instructor and to assist the vice president of sales in marketing charter services. Keith also proposed creative marketing concepts to the parent company's vice president of marketing. Just one of Mr. Wichmann's ideas generated $4 million dollars in revenue in the first year.
In 2007, Keith reinvigorated U.S. operations of Everol fishing reels, EverolUSA, LLC, as the exclusive U.S. importer and distributor. Everol is an Italian company that has handcrafted the world's finest saltwater fishing reels since 1958. In just the first 3 months, Mr. Wichmann's operations and marketing skills led to a doubling of the previous year's total sales and garnered significant national media coverage.
In 2008, Mr. Wichmann was hired as the Director of Operations for Wiltew. Wiltew has over 100 employees and $10 million in revenue and specializes in the metal fabrication of structural steel, lethal service pressure vessel and API tanks, heat exchangers, aircraft parts, process pipe and chemical plant maintenance and shutdown work. In addition to guiding Wiltew through the challenges of the Great Recession, he was singlehandedly responsible for doubling company revenue in just 14 months.
In 2009, Keith created HurtVet Subcontracting, LLC and within 12 weeks of start-up was awarded a $427,000 Army Corps of Engineers Lock and Dam project, which was delivered 7 weeks ahead of schedule and under budget. Just 30 days later HurtVet was awarded a 4-year Security System maintenance contract at NASA's Stennis Space Center in support of U.S. Navy SEALs.
In 2010, the Army Corps of Engineers awarded HurtVet another $794,000 contract. Delivered 10 weeks early.
HurtVet Subcontracting has won over $23,000,000 in contracts and has never been late or over-budget on any project. In the last nine years the company has not initiated a change order; all additional work has been requested by the customer.